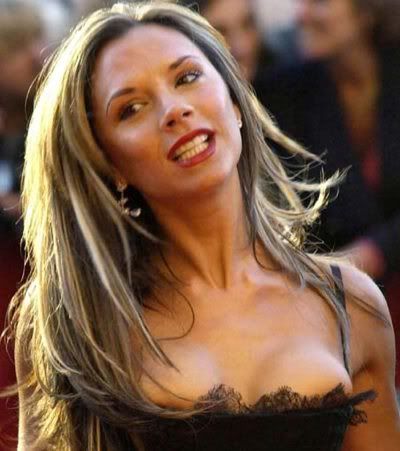 More like Tom Cruise wants to be Posh Spice, but that's for another post. The Scientology must really be affecting Tom's judgement, because he thinks that he can make Victoria Beckham into a leading lady.

But when Victoria Beckham was told "I'm going to make you a star", she had more reasons to believe them than most - they were uttered by Tom Cruise.



The screen hunk has revealed he thinks the former Spice Girl has the talent to make it big in Hollywood, and wants to transform her into a leading lady.

According to Grazia magazine, Tom told Victoria: "You could be a fantastic actress. "You are witty, have great comic timing and a fantastic accent. "You have great potential to be a huge Hollywood star."

According to a friend of Victoria, Tom revealed his plans during a dinner date with David Beckham and Tom's new love Katie Holmes at Tom's home in Beverly Hills.

The friend said: "Tom told Victoria he could make her a star and she just couldn't believe it. "She was telling David how excited she was and how that would be a dream come true.